I like to read before bed but I rarely read the primary book that I'm working on. Those books may be scary or disturbing, or challenging to read with a sleepy brain, or simply too much fun to put down and go the eff to sleep! So a few years ago I took to re-reading books I've read before, largely YA and children's lit or Jane Austen novels. (#NoShade to Austen by lumping her in with the youngs; I happen to know a few of her novels really well and nothing truly terrible ever happens in them so they're perfect for dozing off to.)
I mentioned on the blog earlier this week that I was starting my annual reading of a volume of Proust. But then a busy, anxiety-inducing work push started, namely the final preparations and then (this week) being home-base for five, concurrent outdoors trips for 50 incoming fresh-persons. Suddenly, Proust = poor planning on my part because monsieur requires focus and the ability to immerse your brain in pages-long paragraphs and dazzling, winding, brain-bending sentences.
I didn't want to stop reading altogether so I've turned to Harry Potter and the Goblet of Fire, the fourth novel in the series that bridges the earlier, more childlike volumes and the darker, more YA final three. And friends, it's perfectly what I need right now—diverting enough to be distracting, familiar enough to be comforting. And that got me thinking about how books can sometimes be like comfort food. Whether it be macaroni-and-cheese or popcorn or cupcakes or ice cream, comfort food signals that everything will be okay and that we deserve a break from time-to-time. Delightfully, books can do the same thing.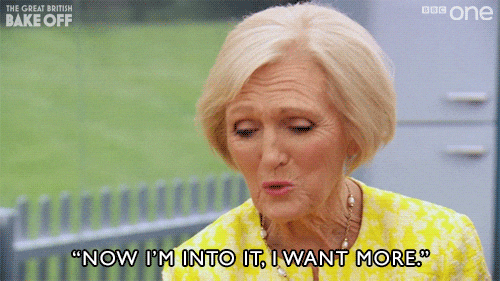 Do you have an comfort-food books or genres that you turn to? Would love to hear about it in the comments!