What does it mean to be a creative or creatively-engaged person in a culture that values you primarily for your body alone—your beauty, your procreative potential? Two books I read recently explore this question through the experiences of two very different women and they explore it in very different ways. Yet I find illuminating connections between Margaret Cavendish, a philosopher and early writer of what we call science fiction, and Milicent Patrick, one of the first and only women to design creature effects for a major Hollywood movie.
Margaret Cavendish, who became Duchess of Newcastle-Upon-Tyne, came from and then married into royalists during the period when Oliver Cromwell decided that kings were a tad unnecessary. Amidst the political and social turmoil that characterized her life, Margaret wrote philosophies, romances, plays, and novels, publishing under her own name when few women published at all and those who did used pseudonyms. Her The Blazing World was an early novel, an early work of science fiction, and an important work of natural philosophy rolled into one delightfully bonkers package.
Danielle Dutton fictionalizes Margaret's life in the the slim novel Margaret the First. She brings Margaret to life as an awkward introvert who gradually finds her voice and her sense of self through writing, scandal be damned. In Margaret the First, I got a whiff of the feeling of Thomas Cromwell's world, a la Hilary Mantel (Margaret's time is well after Thomas's, to be clear), and of Virginia Woolf's depictions of Restoration England. Mostly, though, I got to spend some time with a unique and surprising female pioneer.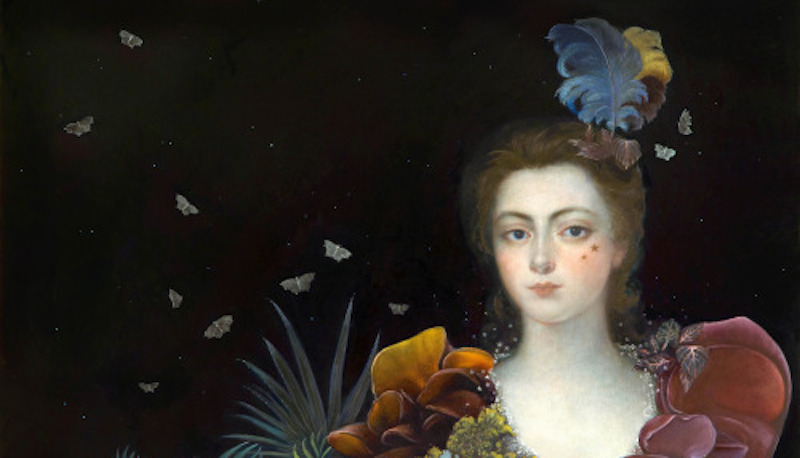 Another female pioneer, deliberately erased and nearly forgotten, was Milicent Patrick. An artist, actress, and model, Patrick designed the "Creature" from the The Creature of the Black Lagoon. Staggering professional jealousy and boilerplate sexism buried Patrick's contributions to Hollywood design until writer and podcaster Mallory O'Meara made it a personal mission to prove that Patrick designed the Creature and to rediscover the details of her life.
The result of O'Meara's work is The Lady from the Black Lagoon: Hollywood Monsters and the Lost Legacy of Milicent Patrick. She went to impressive lengths to dig up the details on Patrick's life and work, and to parse out how exactly she came to be so forgotten. The book itself is a delightful mish-mash. One piece is standard historical biography, outlining Patrick's life and legacy. But a counter-melody serves as a memoir of O'Meara herself, including her experience researching and writing the book, as well as being a young woman working on monster movies in Hollywood two generations removed from Patrick. O'Meara creates a hybrid biography-as-autobiography, highlighting the interconnections between women through overlapping portraits of the artist as a young woman.
O'Meara writes with an informal, contemporary style, like hearing stories over drinks from your good friend. But she doesn't shy away from calling out the misogyny of an industry monstrously resistant to treating anyone other than straight, white, men as human beings. (Note: I hate feeling obligated to mention Lady from the Black Lagoon's feminism; like, why isn't taking note of and calling out sexism, racism, LGBTQIA bigotry, ableism, etc. not simply de rigueur for all writers at this point, not only those with marginalized identities?)
The combination of breezy tone and serious commentary features in O'Meara's use of footnotes. Some give you the usual additional info but most function as snarky asides. For example, O'Meara writes about the rampant sexual harassment experience by women at the time: "This time around, however, [Patrick] was a married woman and there's no record of her having to deal with any harassment, at least from her coworkers* [Footnote: This absolutely does not mean that it didn't happen. But I can hope.]" Such eye roll parentheticals point to O'Meara's justified rage while also jabbing at patriarchal norms.
Despite being separate by centuries, both Margaret Cavendish and Milicent Patrick created groundbreaking art despite living in society's that expected them to do little besides be pretty and make babies. Perhaps it makes sense that both of them worked in versions of science fiction, at least in part, engaging in what adrienne maree brown calls "science fictional behavior," a.k.a., "a way to practice the future together." At the same time, both Dutton and O'Meara help illuminate the presence by casting light on the past.