For my birthday in January, I received a message from my brother, Paul, informing me that my birthday present might be a few days late. "Okay. No worries," I replied, curious but not concerned. And yet when the package arrived, I had not envisioned a behemoth of an old book by an author I'd never heard of.
What I discovered from the letter that accompanied the book was that Paul, knowing my knowledge of and affinity for writers of the early twentieth century, wanted to get me a book by a 1920s author that I possibly, maybe had not read. With a bit of shelf-spying help from my partner, he decided on Edna Ferber, specifically her Pulitzer Prize-winning 1924 novel So Big. But Paul also knows of my distaste for a certain massive online book retailer (hail, Satan) and my preference for the more sustainable option of used and/or local, so a masked visit to a chaotic bookstore ensued. You know the kind. Books overflowing shelves and in stacks on the floor. Possibly a disdainful cat holding court. The kind of place where they may have a computer system (they did) but the better option is to consult the card catalogue full of index cards. The kind of place where a socially-awkward proprietor giving off anxious Hagrid vibes ends up using his existing knowledge to find what my brother was looking for.
Friends, not only had I not read any Edna Ferber, I hadn't even heard of her. This tracks as popular female writers are often forgotten by "the Academy" and so if they don't have the kind of cred that keeps them in the pop culture movie-and-reading milieu, a la Daphne du Maurier's Rebecca or Mary Shelley's Frankenstein, they do not get taught in classrooms and disappear from broad awareness. Ferber, as it turns out, was fascinating, a member of the Algonquin Round Table (played by the ineffable Lili Taylor in a film I now need to watch, Mrs. Parker and the Vicious Circle). She was a Jew who experienced serious anti-semitism during her life. As a writer, she focused on telling essential American tales, creating stories set in locations she was not necessarily familiar with yet, nevertheless, she felt represented something fundamental to American culture. Perhaps with that set-up (assuming you too are unfamiliar with Ferber and her work), you will be only mildly surprised to learn that she authored the books that led to the musical and film Show Boat, the Best Picture winning Cimmarron, and the early James Dean and Elizabeth Taylor film Giant.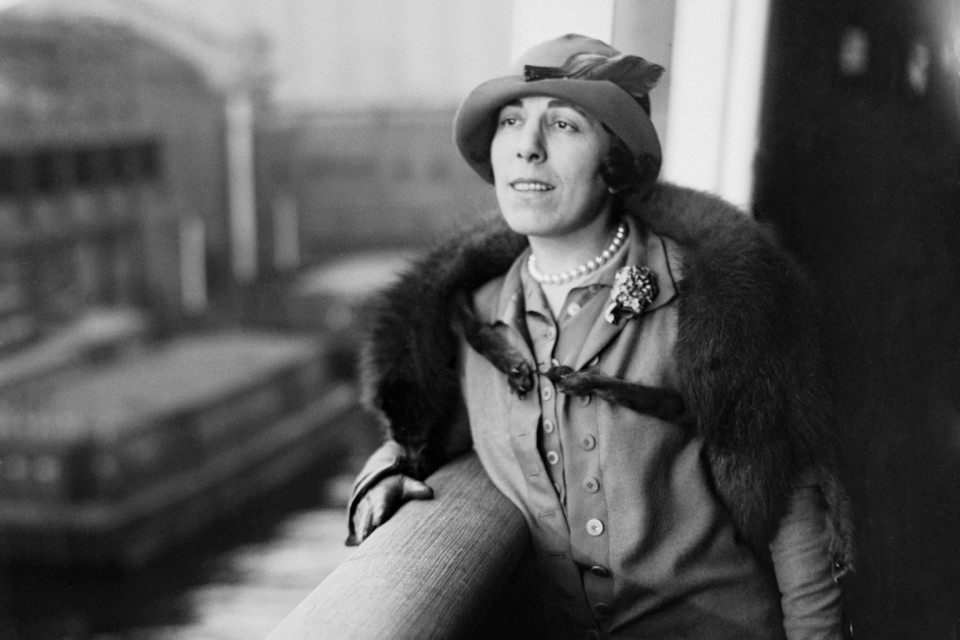 So Big captured me quickly, plunging me into Chicago and its nearby Dutch farming community, spanning from before the world heaved itself from the nineteenth century into the twentieth and up to the 1920s. The title comes comes from a game that character Selina would play with her young son while she worked in the fields:
You saw a child of perhaps two years, dirt-streaked, sunburned, and generally otherwise defaced by those bumps, bites, scratches, and contusions that are the common lot of the farm child of a mother harried by work. Yet, in that moment, as the woman looked at the child there in the warm moist spring of the Illinois prairie land, or in the cluttered kitchen of the farmhouse, there quivered and vibrated between them and all about them an aura, a glow, that imparted to them and their surroundings a mystery, a beauty, a radiance.

"How big is baby?" Selina would demand, senselessly. "How big is my man?"

The child would momentarily cease to poke plump fingers into the rich black loam. He would smile a gummy though slightly weary smile and stretch wide his arms. She, too, would open her tired arms wide, wide. Then they would say in a duet, his mouth a puckered pink petal, hers quivering with tenderness and a certain amusement, "S-o-o-o-o- big!"
"Sobig," a.k.a. Dirk, is ostensibly the protagonist of the novel, or at least the title would suggest so. But in many ways it's actually Selina's story. I cannot talk to you about So Big or its plot in any meaningful way without spoiling it. Suffice it to say it's about hard knocks and the American dream; sex and passion and their limitations; the agrarian America built by striving immigrants and the urban America built by a bustling hive of everyone else; parents and children and the way they disappoint each other; it's about the pursuit of beauty and what actually makes a meaningful life. I definitely felt echoes of Willa Cather in this slim novel that was well worth the time and energy.
What Paul found in that chaotic bookshop was a 1981 collection of five Ferber novels. The collection includes the aforementioned Show Boat, Cimmaron, and Giant. I suspect I have more Edna Ferber in my future.